Victor Morel: Enhancing Transparency and Consent in the IoT
June 25, 2021 @ 1:00 pm

-

2:00 pm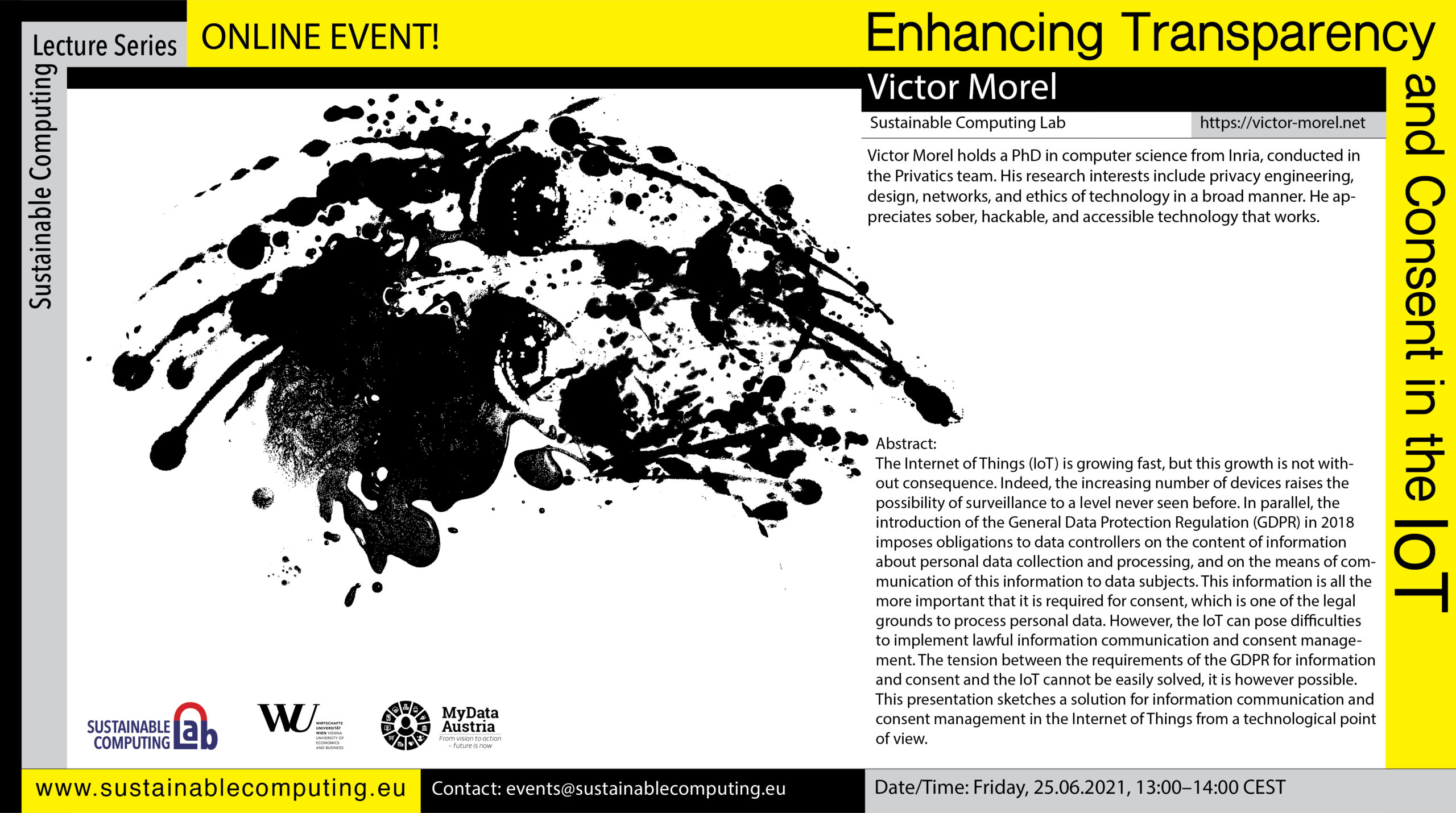 The Internet of Things (IoT) is growing fast, but this growth is not without consequence. Indeed, the increasing number of devices raises the possibility of surveillance to a level never seen before. In parallel, the introduction of the General Data Protection Regulation (GDPR) in 2018 imposes obligations to data controllers on the content of information about personal data collection and processing, and on the means of communication of this information to data subjects. This information is all the more important that it is required for consent, which is one of the legal grounds to process personal data. However, the Internet of Things can pose difficulties to implement lawful information communication and consent management. The tension between the requirements of the GDPR for information and consent and the Internet of Things cannot be easily solved, it is however possible. This presentation sketches a solution for information communication and consent management in the Internet of Things from a technological point of view.
Speaker: Victor Morel
Victor Morel holds a PhD in computer science from Inria, conducted in the Privatics team. His research interests include privacy engineering, design, networks, and ethics of technology in a broad manner. He appreciates sober, hackable, and accessible technology that works.